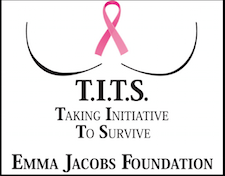 This excellent wine perfectly blends the fruit forward style of California with the dry minerality of an ideal French, Provence rosé. Great for pairing with lighter fare such as roasted hen, or sipping well chilled on warm summer days.
Nice Winery will donate part of the proceeds of this wine to the Emma Jacobs Breast Cancer Foundation which supports the critical work of Dr. Lucci at MD Anderson Cancer Center.
Emma Jacobs, a tireless advocate for breast cancer research and awareness and a breast cancer survivor herself, has been raising funds through the Emma Jacobs Breast Cancer Foundation for over a decade.