Our Winemakers
Winemaker and Foodie superduo Ryan Levy and Ian Eastveld of Nice Winery are Certified Sommeliers, wine educators, and Le Cordon Bleu trained chefs. Their hand crafted, boutique wines are poured in top restaurants and have won gold medals in internationally recognized wine competitions. Ryan and Ian have built their epicurean pedigree while studying in Paris, France, directing culinary education for Viking, teaching cuisine to thousands of students at Central Market, and operating their restaurant and catering companies, Republic and Nuance. They make their wines from estate vineyards in Texas, Argentina, and California.
"We are delighted to extend the personal service and outstanding wine education we received from Claude to you."
Their passion for food and wine was shaped, in part, while living in France studying patisserie and cuisine:

"We were students at Le Cordon Bleu in Paris, France, in the summer of 2000, living in a tiny flat above a boulangerie, fromagerie, and small wine shop. After a long day at cooking school we would take a baguette and a glorious hunk of cheese and went to see Claude in the wine shop. He never failed to pair the perfect wine with our afternoon snack, broadening our palates as we learned about each wonderful wine we tasted. Fourteen years and thousands of bottles later, we are delighted to extend the personal service and outstanding wine education we received from Claude to you."


Nice Beginnings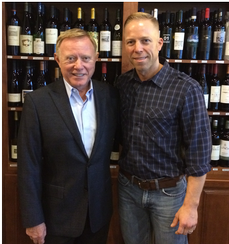 Winemakers Ian Eastveld & Ryan Levy have always had a passion for cuisine, but their passion for wine started with Ian's family and Ian's dad, an avid wine collector. Ian's dad, Don, (pictured here with Ian) never hesitated to open old and rare wines to educate his kids (and their friends) by letting them taste the most renowned names in collectible wines. The name Nice pays homage to that family history. Ian's mom, Vicky, came up with the acronym N.I.C.E. for each one of her children- "N"atalie, "I"an, "C"indy, and their last name - "E"astveld.


The Nice Winery Team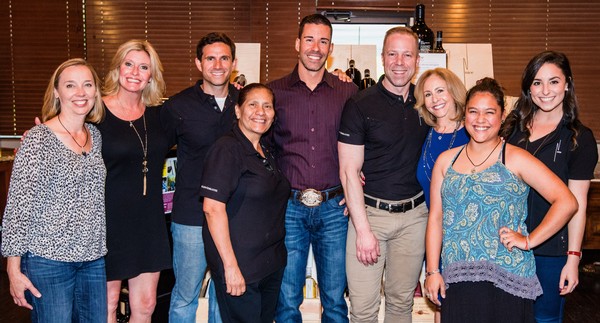 Operations
Michelle, Ashley, Donna, and Gail keep our winery and wine club running smoothly. All four of our wine ladies are happy to help you with questions about our wines, our wine club, private events, and wine education events.

Michelle is our Director of Sales. She will greet you enthusiastically at the door and makes sure all of our wine club members and customers are taken care of. Ashley is her second hand and our customer service guru. Donna is our amazing Director of Operations. Other than winemaking, she practically does it all. And Gail (Ryan's mom), keeps our books and helps us out at events. Come to one of our many events and meet them in person.

Logistics
Alina is our Director of Logistics and Silvia and Oralia keep our shipments and inventory up-to-date and running smootly. Each and every one of our wine club shipments has been carefully and lovingly packaged by this dynamic duo.

Sales and Marketing
Warner is our Marketing wiz, handles events, leads guided tastings, corporate sales, takes care of our restaurant and retail accounts, and our online/social presence. She makes a great addition to our team!
Photogallery rendered here.